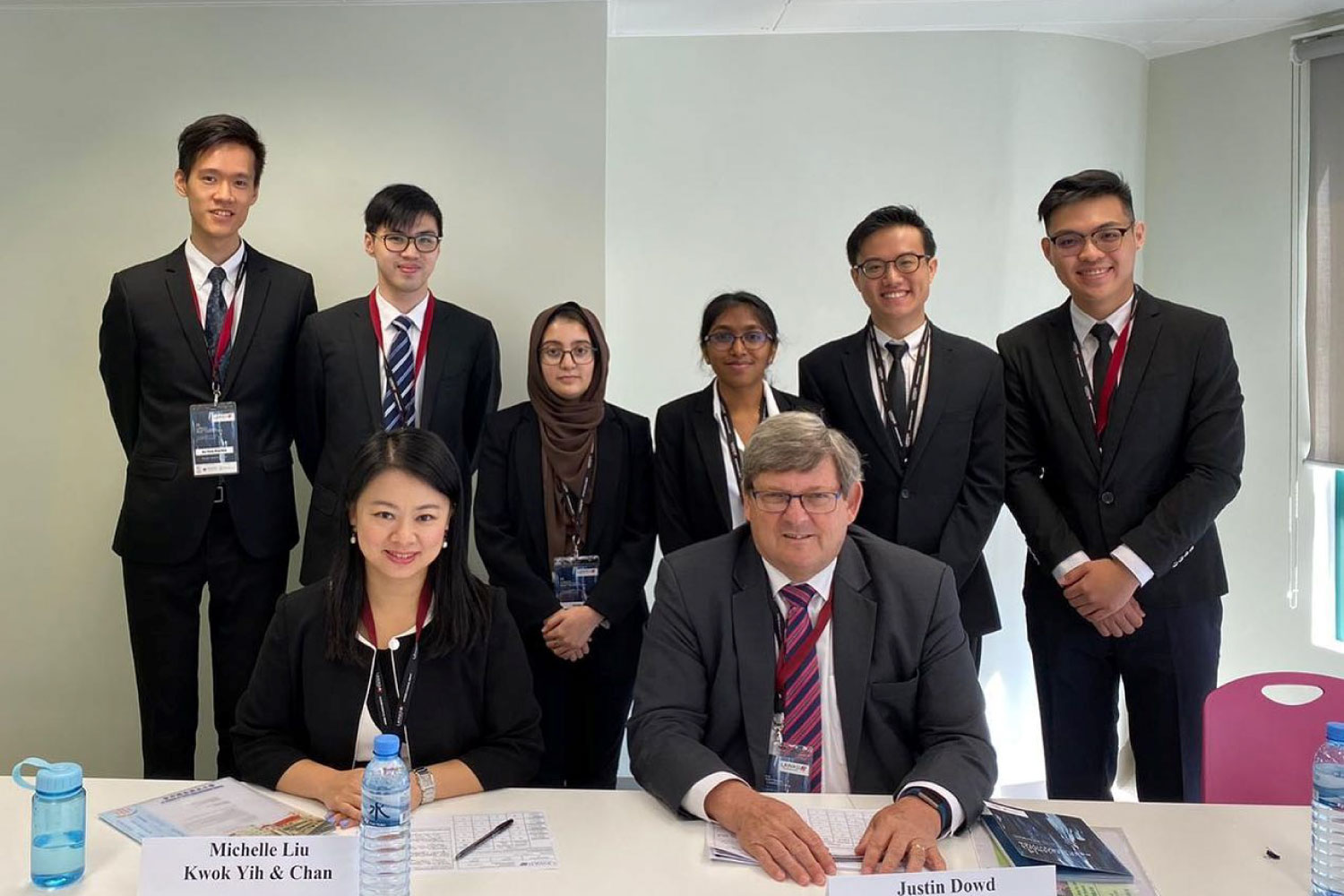 Department of Law and Business Moot Team reaches semi-final of 14th LAWASIA International Moot Competition
(This post in English version only)
Hong Kong Shue Yan University (HKSYU) successfully hosted the 14th LAWASIA International Moot Competition between the 5th and 8th of November 2019.
LAWASIA is a regional association of lawyers, judges, jurists and legal organizations, which advocates for the interests and concerns of the Asia Pacific legal profession. The 14th LAWASIA International Moot Competition has been held alongside LAWASIA's annual conference. Hong Kong hosted the 32nd LAWASIA Conference at the Hong Kong Convention and Exhibition Centre, and HKSYU was honoured to be chosen as the venue for the Competition. The theme of this year's conference was "Harmonisation through Synergy" and the moot problem was concerned with resolving contractual disputes by way of arbitration.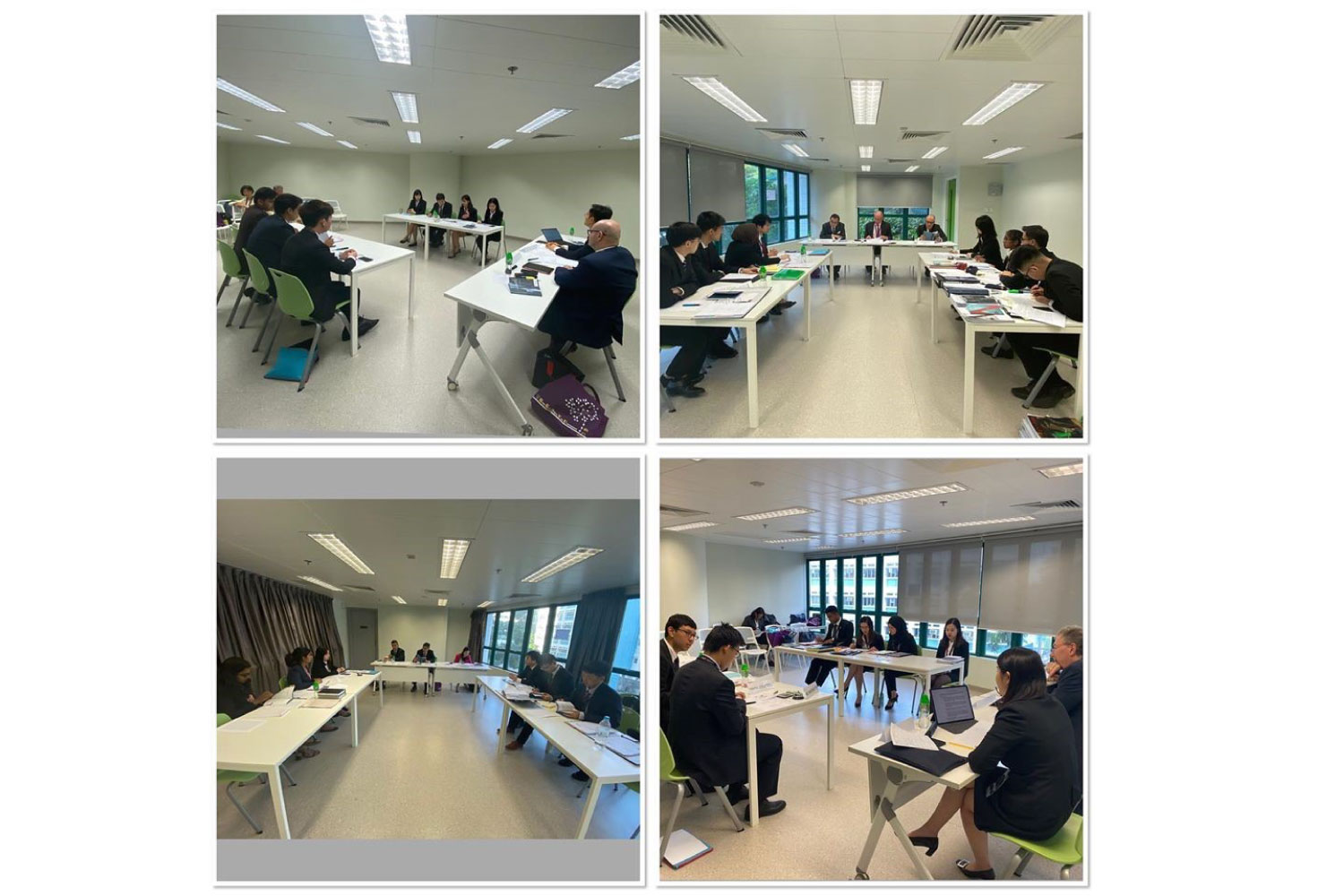 Universities from seven jurisdictions participated in the competition. The Moot Team representing HKSYU is made up of three students from the Department of Law and Business: Lin Lik Fung, Ben (Year 4), Chang Wing Hong, Ren (Year 4) and Aneezia (Year 3). After an excellent performance in the preliminary rounds and the quarter finals, HKSYU's Moot Team advanced to the semi-final rounds of the competition. During the semi-finals, as each of the four teams won one of the two rounds, our Moot Team ultimately only missed out on a place in the finals on the basis of score difference.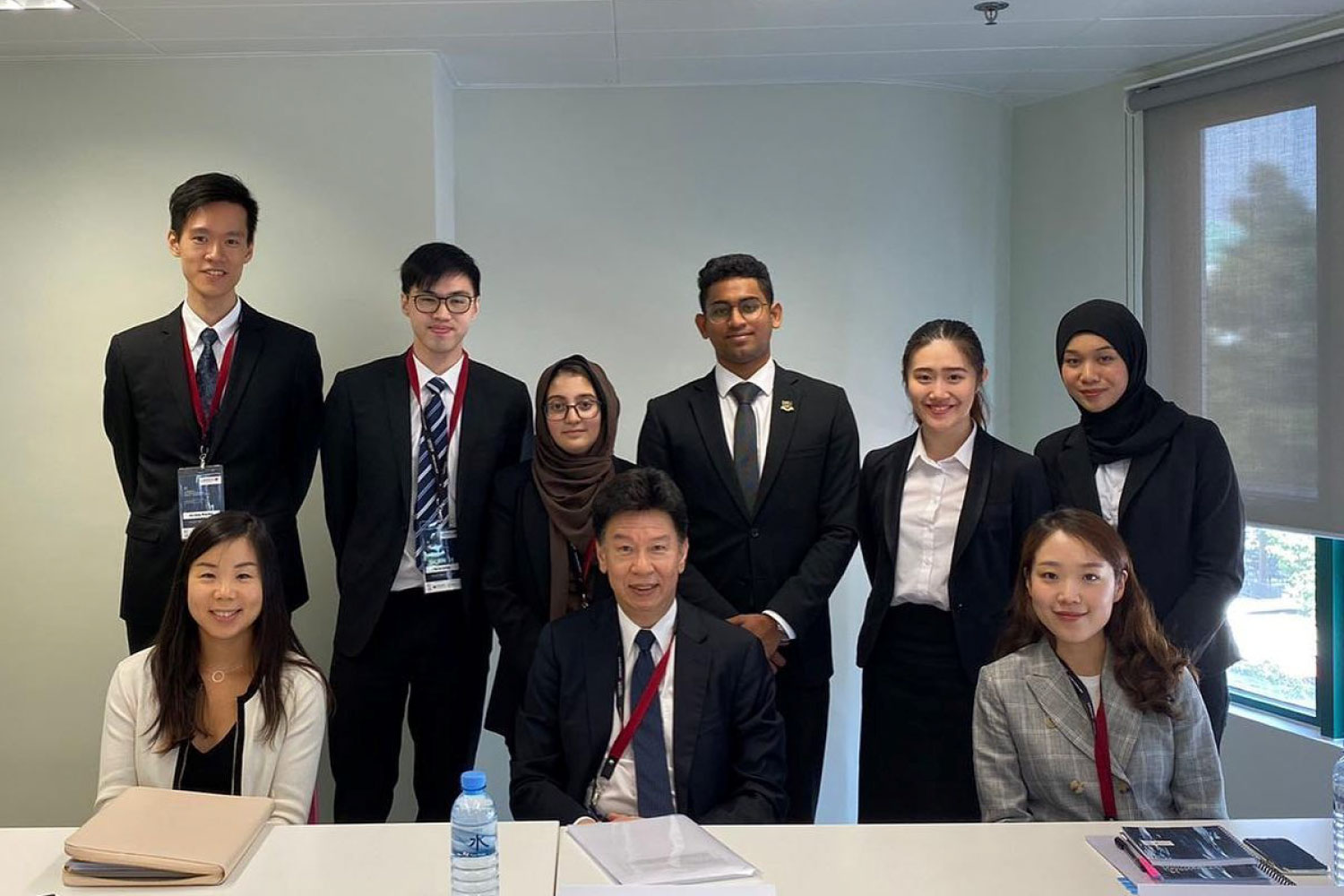 The Moot Team's performance was a truly impressive team effort. It is to be commended for its success and the University wishes them every success in future competitions and continued growth as students of the law and as future legal professionals.