Dr Rita Li's research on artificial intelligence and ubiquitous city
Project Title (funded by Research Grant Council – 2019/2020 Inter-Institutional Development Scheme): State of the art research in artificial intelligence and ubiquitous city
Principal Investigator: Dr. Rita Yi Man LI (Associate Professor, Department of Economics and Finance, Director, Sustainable Real Estate Research Center/HKSYU Real Estate and Economics Research Lab)
Co-Investigators: Chair Professor Kwong Wing CHAU, the University of Hong Kong; Professor Daniel Chi Wing HO, Technological and Higher Education Institute of Hong Kong
Funding period: 12 months
Amount awarded: HK$411,018
The aim of Dr. LI Rita Yi-man's project is to enhance local academics' capability in using various AI and ubiquitous tools for research, conducting research on AI and ubiquitous cities via seminars, research clinics and workshops. Up to now, four overseas experts have shared their knowledge and thoughts via video conferencing platform Zoom.
As per Dr. LI, AI refers to machines mimic human cognitive functions. It can make decisions, think, learn and improve themselves. The idea was not new as it was first introduced in 1956 at Dartmouth College. Nevertheless, AI development was slow until recently when huge progress in several algorithms, such as deep learning, have resulted in rapid developments. Indeed, the concept of autonomous cars no longer only exists in scientific novels, but they are now on the market. The Hong Kong Airport Authority has just adopted facial recognition at boarding gates in Hong Kong airport from 2019. In addition, the great leap forward in Google's translate performance is also credited to the improvement in its AI algorithm.
According to Dr. Li, apart from AI, ubiquitous computing, where computing technologies are adopted everywhere at any time, has also recently changed the façade of people's everyday lives. The idea of ubiquitous city (u-city), where all smart devices are connected at any time and everywhere is considered as an advanced form of smart cities. Smart wearables, like Google Glass, not only provide traffic information based on users' location but also help children with autism to learn social skills. Undoubtedly, AI and ubiquitous technologies are developing rapidly and a marriage between them is beneficial. Indeed, one predominant AI application is to develop solutions for u-city.
Dr. LI said renowned scholars and leading experts specialising in AI and ubiquitous cities will be invited to share their expertise with local academics. The seminars, research clinics and workshops covers three areas.
The first area focuses on the development trends, prospects and challenges, relevant promising research topics and future research agenda, aiming to provide academics with insights into the latest development in AI and ubiquitous cities from researchers' perspectives. The second area focuses on AI and ubiquitous tools in u-city which can be utilised to support research. In the third area, well-known researchers in the field will be invited to share their experience of implementing AI in their projects, including u-city and others.
Potential designs of AI and ubiquitous-driven projects as well as successful cases will be presented and discussed to encourage academics to conduct, not only theoretical, but also empirical application in related areas.
Due to the Coronavirus outbreak, Dr. LI decided to use Zoom to launch the first event series online to allow academics and other participants to consult with the speakers.
Topics and speakers of the seminars are as follows:
April 6 (4:00pm-7:00pm)
Seminar: "The social and ethical artificial intelligence"
Speaker: Professor Virginia DIGNUM, Umeå University, Sweden (She is also the scientific director of WASP-HS, the Wallenberg Program on Humanities and Society for AI, Autonomous Systems and Software, Fellow of the European Artificial Intelligence Association, and author of Responsible Artificial Intelligence: developing and using AI in a responsible way published in 2019.)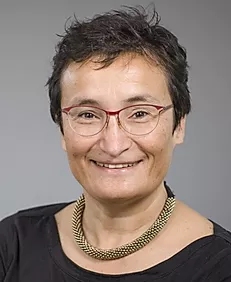 Seminar: "Artificial intelligence and smart cities"
Speaker: Professor Michael BATTY, University College London, UK (His research focuses on the Geographic Information System (GIS) processes, volunteered geographic information (VGI), Geographical AI etc. His current research includes AI geography-characterized big data analysis and evaluation should be effectively designed while considering geographic mechanisms and rules, as well as the geographic knowledge inclusion.)
April 8 (7:00pm-11:00pm)
Seminar: "Publication strategies for getting AI and smart construction published in Automation in Construction: a 2020 perspective"
Speaker: Professor Miroslaw J. SKIBNIEWSKI, A. James Clark Chair Professor, University of Maryland (He is also the present Editor-in-Chief Automation in Construction, published by Elsevier. Prior joining University of Maryland, he served as an Assistant Executive Vice President for Academic Affairs and Associate Provost of Purdue University)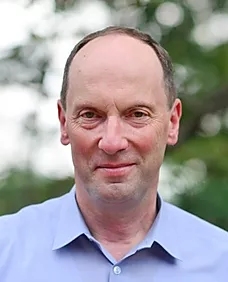 Seminar: "The programmable city"
Speaker: Professor Rob KITCHIN, Maynooth University, Ireland (He has published widely across the social sciences, including 28 authored/edited books and over 180 articles and book chapters, and has delivered over 230 invited talks at conferences and universities. He is managing editor of the international journal, Dialogues in Human Geography, and has been an editor of Progress in Human Geography and Social and Cultural Geography, and was the editor-in-chief of the 12 volume, International Encyclopedia of Human Geography.)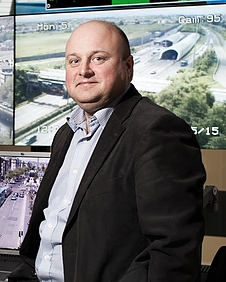 Professor Rob KITCHIN and Professor Miroslaw J. SKIBNIEWSKI in 8 April session.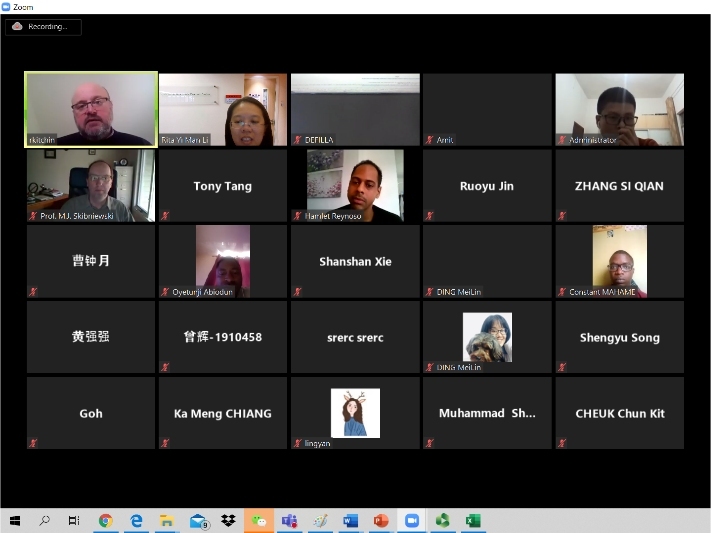 At least 184 participants joined online
According to Dr. LI, at least 184 participants from 6 continents concurrently joined the Zoom seminars and research clinics, 78 from Hong Long, 80 from overseas from 6 continents including 14 from the UK and 13 from the US; 26 from Mainland China and Macao. She was happy with the number of participants.
"Most of the participants are full time faculty members. They come from University of Cambridge, University College London, Georgia Tech, University of Wyoming, London South Bank University, Tsinghua University, Tongji University, UNSW Sydney and local universities etc. We hope that the event will not only facilitate collaboration and cooperation, but also motivate established researchers to innovate in their own projects. In fact, the PI is now calling for book chapter submission for the book titled 'artificial intelligence and ubiquitous city' on top of three academic journal's special issues and one journal's regular issue." Dr. LI said.