The Mooting Team advances to the semi-finals of the 15th LWASIA International Moot Competition and congratulations to Aneezia for the Best Mooter Award
---
The 15th LAWASIA International Moot Competition was held virtually on Zoom from 16th to 18th October 2020 due to the COVID-19 pandemic. The Department of Law and Business Moot Team ("the Team") participated in this competition and advanced to the semi-finals.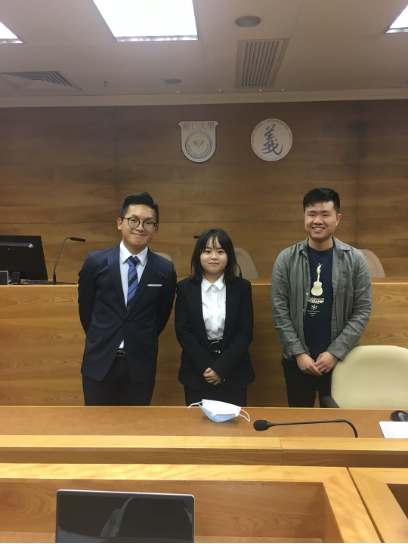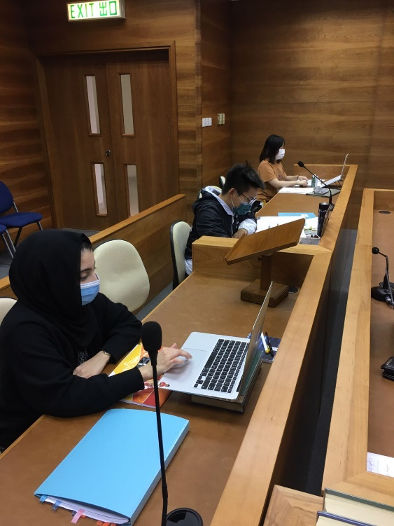 Left: The Department of Law and Business invited Cheung Ho Yin from MinterEllison LLP to guide the team members to do the simulation training
Right: The team members (first from left: Aneezia; middle: student Cheng Chun Him; first right: student Chen Jinyu) training in the moot court of the Department of Law and Business
The Team is made up of four students: Aneezia (Year 4), Cheng Chun Him, Chris (Year 2) and Chen Jinyu, Bella (Year 2), and the researcher, Rai Sumi (Year 3). After four preliminary rounds competing against teams from Malaysia, Japan and Singapore, the Team advanced to the semi-finals. All four teams in the semi-finals were top quality contenders. They focused on making every effort to enter into the finals. During the semi-finals, the Team continued to perform well despite being up against one of the toughest moot teams from Singapore. Ultimately, although the Team missed out on a place in the finals, it won the opponents' respect. Moreover, Aneezia also won the third best mooter award.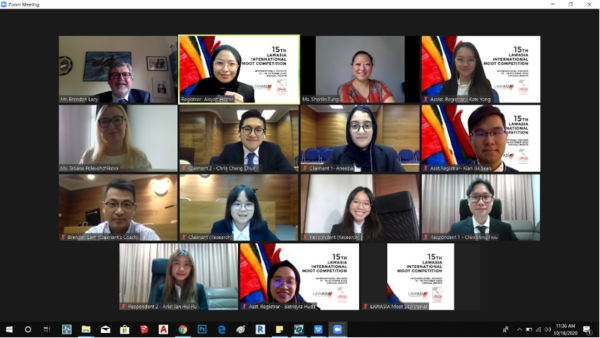 ↑ Semi-final to compete the National University of Singapore
The Team's impressive performance was a true team effort. We congratulate our team of young mooters on their success and wish them continued growth as students of the law and future legal professionals.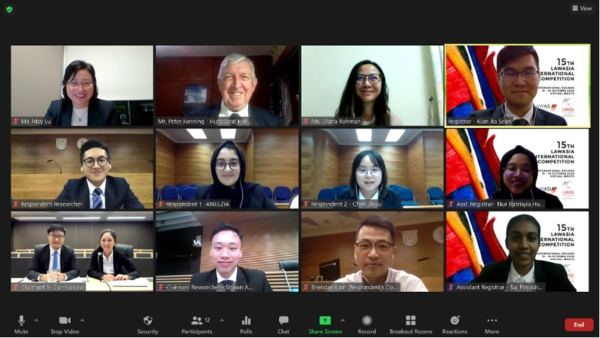 ↑ Semi-finals to compete with Singapore Management University